Precious Molybdenum Tube connectors for delivery
Glad to share with you our precise Molybdenum Connector with M6 holes for clients in Thailand for heater furnace.
Here below is the Mo connector size:
The tolerance we kept is 0.01mm only.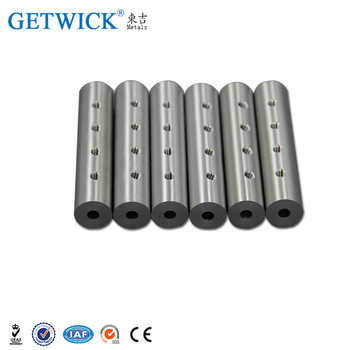 Focus on mobile phone clients
Address:

No.29,Baoti Rd.,Wenquan Village,Maying Town,Hi-Tech Zone,Baoji, 721014, Shaanxi,China.