Founded in June 2007, Shaanxi Getwick Nonferrous Metals Co.,Ltd. mainly engaged in Tungsten and Molybdenum rare metal materials . Getwick principally operates through its four product series -Plates, Sheets,Strips and Foils with 11 years of production experience. Getwick is also committed to producing deep-processing products such as sputtering targets, boats, crucibles and disc. Getwick is working on the innovative products of tomorrow and beyond with intensive research and development. Getwick employees work on developing new materials, products, and innovative applications with promising future potential.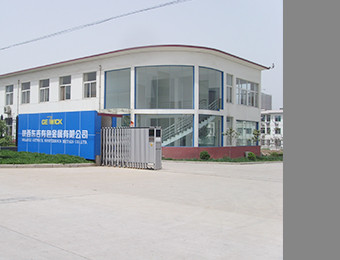 2007

HongKong Getwick Co., Ltd. was established.
2009

Shaanxi Getwick Nonferrous Metals Co., Ltd. was founded.
2012

Baoji Jurun Rare Metal Co., Ltd. was set up.(Shaanxi Getwick self-factory)
2013

company passed ISO9001:2008, ISO14001:2004 and CE. In the same year, the Research Institute of Titanium Nickel Memory Alloy was established.
2014

Baoji Cross-Border E-Commerce Division was established
At the end of 2014, the total foreign trade sales reached more than US$10 million.
2015

the company introduced the 750 8 Rolling Machine and the annual production was doubled.
2017

Xi'an Cross-border E-Commerce Division was established.
And the company passed ISO9001:2015 quality system certification again in 2017.
2018

SGS and BV certification was authorized.
Integrated production and sales, with independent import and export rights.
Covers an area of 4,000 square meters, 3 production lines, annual output is more than 100 tons.The factory is in line with the international ISO9001 environmental assessment quality system certification, and the production strictly follows the international production standards such as ASTM and AMS.
Products are exported to EU Russia, Americas and other places.



Self-owned product patents.
2 senior engineers, 10 years' experience of production.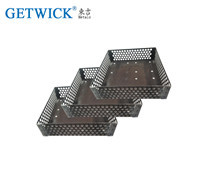 Alan Gao
Introduction: More than 10 years experience in Molybdenum heating elements industry.
Self-owned patent on Molybdenum heating boat.
Your professional solution provider of vacuum heating furnace products.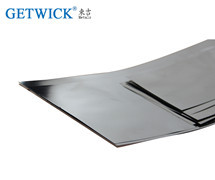 Dr. Michael Lee
Introduction: Professor in Materialogy. skillful in tungsten/molybdenum sheet rolling for more than 25 years.
Precise tolerance keeping and temperature control from cogging to annealing.
Our Products are exported to more than 100 countries and areas such as Russia, USA, Germany, India, Korea and so on.

For further and long-term cooperation, we also are pleased to invite our clients to have a factory touring and face-to-face meeting with us.


Focus on mobile phone clients
Name:

Mr. Alan Gao
Tel:

0086-917-3637500
0086-917-3637501
0086-917-3637502
whatsapp:

18690001151
skype:
Address:

No.29,Baoti Rd.,Wenquan Village,Maying Town,Hi-Tech Zone,Baoji, 721014, Shaanxi,China.